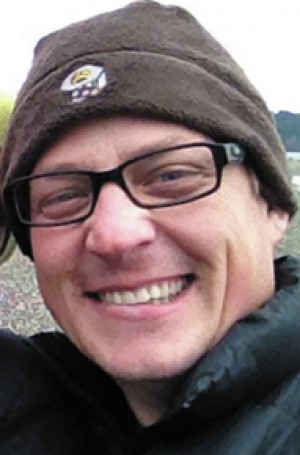 Argus staff | Posted: Tuesday, February 21, 2012 3:15 pm
The Boys & Girls Club of Skagit County has a new executive director and two new unit directors. David Conover donned the leadership hat in November, some five months after the Club began looking to fill the post. Also new to their positions are Danielle Russell, Mount Vernon unit director, and Christine Valdez, La Conner unit director.
Conover comes to the position with more than 18 years of experience in the fields of youth development, education and managing nonprofits all over the world. He and his family moved to Skagit County from Baltimore, where he was the executive director of the nonprofit 4K for Cancer, which organized groups of college students biking across the United States in support of cancer communities along the way.
Before that, Conover was the founder and executive director of Basketball Kyrgyzstan in Bishkek, Kyrgyzstan. He also has directed the Outdoor Leadership programs at the University of Houston and California State University – San Bernardino and spent eight years as a middle and high school teacher at schools in central Asia, Texas and Alaska.
"We couldn't be more thrilled," said Annette Booth, board member and head of the search committee. "David is a real builder in terms of getting things done. He is going to be a shining star for our kids and community!"
Conover comes to the organization at a crucial point, as the Boys & Girls Clubs of Skagit County begins its new "Four Clubs, Four Years" strategic initiative. Conover's experience will be crucial to the success of the initiative, said Board President Brock Stiles.
"The goal of the initiative is to boost the clubs into an era of unprecedented achievement and give all children, especially those in need, the opportunity to reach their fullest potential in life," Stiles said.
The new director will lead the Skagit Raises Great Kids initiative with the focus of expanding the programming offered by the four Skagit County clubs — in Mount Vernon, Sedro-Woolley, La Conner and Anacortes — for youth ages 6 to 18. More information about club programming is available at www.bgcskagit.org or by calling Conover at 360-419-3723.
"My wife and I feel extremely blessed to have the opportunity to become part of the wonderful Skagit County community," Conover said of his new position. "We can't imagine a better place to raise our family or a better organization to be part of than the Boys & Girls Clubs.